You Have to Go as Far as Peru for Risks as Big as Brexit: Chart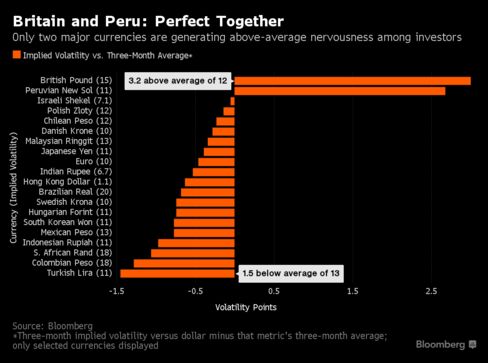 Currency markets are a good gauge of a nation's perceived financial stability, and by that measure, investors are pretty nervous about the U.K. and Peru, where politics are in focus. Only two of 31 major currency pairs against the dollar have three-month implied volatilities greater than their three-month averages: the pound and the new sol. The British sterling's gap is bigger -- meaning investors are getting more jittery, relatively speaking, about the U.K. in advance of June's "Brexit" vote than a country with some of Latin America's worst social indicators in the midst of a tumultuous presidential election.
Before it's here, it's on the Bloomberg Terminal.
LEARN MORE