Peter Daniell Porsche stands to inherit VW-owner board post

Porsche heir sees no need to `destroy anyone' to do business
Peter Daniell Porsche spent much of the first 42 years of his life keeping a distance from his family's automotive legacy, the source of his wealth and famous name.
Now, the former teacher at alternative schools is changing course, building up his own business holdings and embracing a growing role at Volkswagen AG, where he is set to become one of his family's largest stakeholders. Seen as iconoclastic in the past, his ideals that include consensual decision-making and ecological investing stand to resonate as the carmaker struggles to emerge from "Dieselgate" and the shadow of Ferdinand Piech, VW's domineering longtime leader and the cousin of Peter Daniell's father.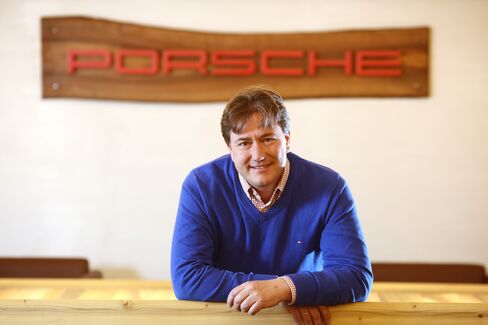 "I don't need to destroy anyone to do business," Porsche said in an interview in a renovated 16th-century mill in Salzburg, Austria, that serves as the headquarters for his investment interests. "I can also achieve something in a socially-conscious way."
For the past two years, the great-grandson of VW Beetle creator Ferdinand Porsche has been cutting his teeth as a businessman. He formed his investment vehicle PDP Holding GmbH, joined the board of VW's Czech Skoda brand, began advising his family's Porsche Design firm and has become vice chairman of a foundation run by VW labor officials to support social projects. His role will increase after his father, Hans-Peter Porsche, hands over his post on the supervisory board of the family's holding company, which owns 52 percent of Volkswagen's voting shares, by 2020.
Dividend Cut
Peter Daniell is better positioned than most other members of the family's younger generation to take a leading role. A rare only child in the clan, he stands to control about 12 percent of the family's investment vehicle Porsche Automobil Holding SE after he inherits his father's stake. Last year, that holding would have earned a dividend of about 36 million euros ($41 million), according to Bloomberg calculations. This year, it's set to be substantially less as a consequence of VW's emissions-cheating scandal.
"While I'm pleased if something comes from Volkswagen, if nothing comes, then I'll do my work there anyway," said Peter Daniell, who made waves with a 2012 memoir saying there's more to life than making cars.
His increasing involvement at Europe's largest automaker coincides with Volkswagen's worst crisis. The company has admitted to rigging diesel engines to cheat on emissions tests and is facing billions of euros in fines and lawsuits around the world.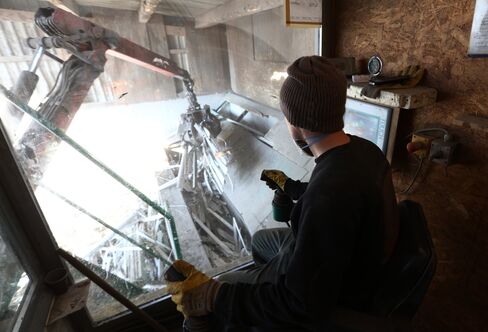 The scandal has brought to light the need for sweeping changes at Volkswagen, including loosening up its rigid top-down structure and embracing electric vehicles, said Stefan Bratzel, director of the Center of Automotive Management at the University of Applied Sciences in Bergisch Gladbach, Germany.
"Of course a family member can influence Volkswagen," but it remains to be seen if Peter Daniell can take on that role, said Bratzel.
Electric Skoda
Volkswagen has begun embracing some of Peter Daniell's ideas. Last year, he had his Skoda Yeti SUV converted into an electric vehicle. After the scandal hit, the project captured the attention of the carmaker's engineers, who asked to borrow his car to study it. They still haven't returned it.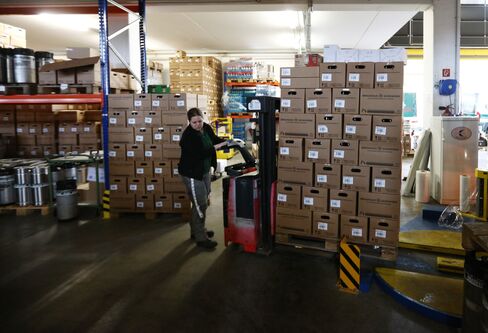 If he can prove that he can be a successful businessman in his own right, his influence stands to increase. Formed in 2014, PDP Holding is built around Peter Daniell's approach. While the fund holds majority stakes in an eclectic mix of companies around Salzburg, including a brewery, app developer, book publisher and plastics recycling plant, they must all be profitable and at the same time adhere to his worker-friendly and environmentally sustainable business philosophy.
"As idealistic as it is, it needs to make business sense," said Rafael Walter, PDP's business manager. "There are targets," including a return on sales in a range of 5 percent to 15 percent.
That would make the holding, which Peter Daniell says no longer needs subsidies from his personal wealth, more profitable than many industrial companies, including the VW car brand, albeit at a much smaller scale.
"I can't assume that I won't destroy anything with my steps as I go through life," Porsche said. "But I can make an effort that what I create with my steps is as big as possible and what I destroy with my steps is as small as possible."
Before it's here, it's on the Bloomberg Terminal.
LEARN MORE