Dubai Property Still a Winning Bet for This Billionaire: Chart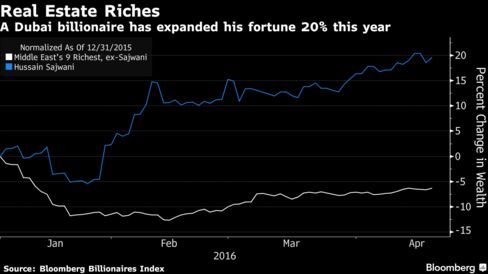 Falling prices haven't dented the fortune of one of Dubai's richest property developers. Billionaire Hussain Sajwani, founder and chief executive officer of Damac Properties Dubai Co., has expanded his net worth by 20 percent this year, to $3.9 billion, as shares of the developer have risen. Meanwhile, the nine Middle East billionaires ranked among the world's 400 richest people have seen their fortunes drop by an average of 6.3 percent since Jan. 1.
Before it's here, it's on the Bloomberg Terminal.
LEARN MORE