Dollar Buying May Be Israel's Way Out of Stronger Shekel: Chart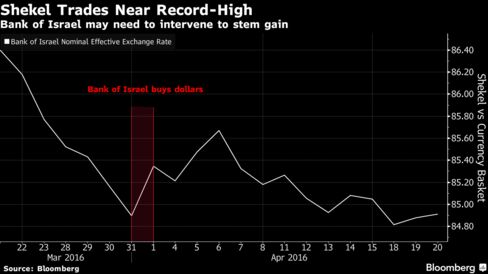 The strengthening shekel may force the Bank of Israel Governor Karnit Flug to follow through on her pledge this month to buy dollars to stem the advance, which is hurting exports that account for about a third of the country's economy. An intervention cited by traders on April 1 triggered a 0.9 percent depreciation over four days against a basket of currencies, the central bank's preferred exchange-rate measure. The shekel has since rebounded, setting a record high this week.
Before it's here, it's on the Bloomberg Terminal.
LEARN MORE