Brexit Poses Biggest Threat to Single Capital Market: Chart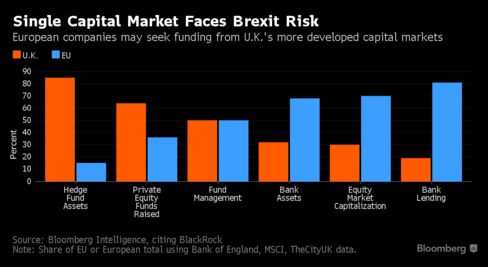 The European Commission's plan to build a capital-markets union faces its biggest obstacle in the U.K.'s potential exit from the European Union, according to Bloomberg Intelligence. The U.K. has as big a fund-management industry as all of the EU, and the total size of its alternative asset managers dwarfs that of the continent, Bloomberg Intelligence said, citing BlackRock Investment Institute. Financial executives have said the region needs to move a greater share of corporate funding to capital markets as new regulations make bank loans more scarce.
Before it's here, it's on the Bloomberg Terminal.
LEARN MORE