Australian Rally Puts Index Above Key Technical Level: Chart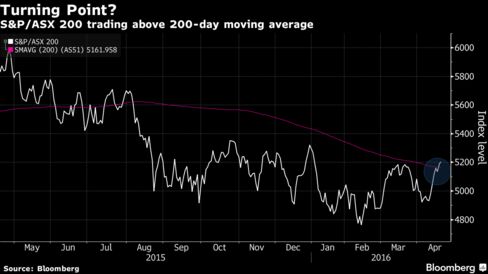 A two-month rally has pushed Australia's S&P/ASX 200 Index above its 200-day moving average for the first time in nine months, a signal that further gains may lie ahead. IG Ltd.'s Chris Weston is less enthused because the average's longer-term trend is still downward. Credit Suisse is more optimistic, sticking with a projection for the index to reach 6,000 by year's end, or a 15 percent gain.
Before it's here, it's on the Bloomberg Terminal.
LEARN MORE