Shorts Back Out of Melco Crown as Macau Outlook Improves: Chart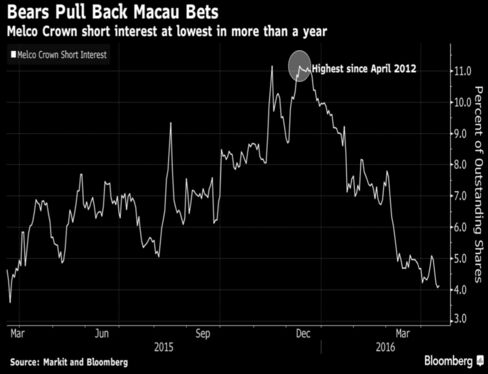 Bears are cutting their losses on Melco Crown Entertainment Ltd. as the Macau casino operator has rebounded as much as 46 percent in the past 10 weeks. Short interest in the U.S.-traded stock is around 4 percent of outstanding shares, a 13-month low and down from a peak of 11 percent in December. The sentiment shift comes as data show that Macau casinos' strategic shift to attract more mass-market gamblers instead of junket-supported VIP players may be starting to take hold and Melco Crown expands its operations outside the gambling enclave.
Before it's here, it's on the Bloomberg Terminal.
LEARN MORE