Italy's Triple Bank Risk, Not Just Non-Performing Loans: Chart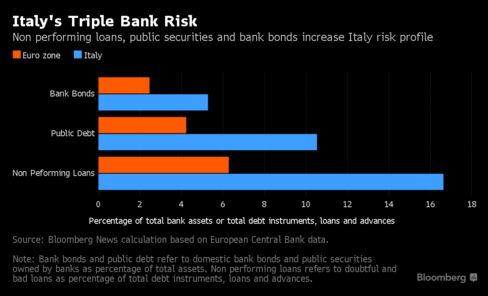 The systemic risk posed by Italian banks' portfolio holdings isn't limited to non-performing loans, which are still more than twice the euro-area average. Italian banks also hold more than double the euro-area average of bank bonds, a self-reinforcing risk, as the bank sector's current troubles add to the risk of such securities. The country's banks also own double the euro-area average of public debt holdings, creating a strong direct link between banks' risk and the government.
Before it's here, it's on the Bloomberg Terminal.
LEARN MORE