Brazil's Emerging-Market Clout Wanes, Eclipsed by China: Chart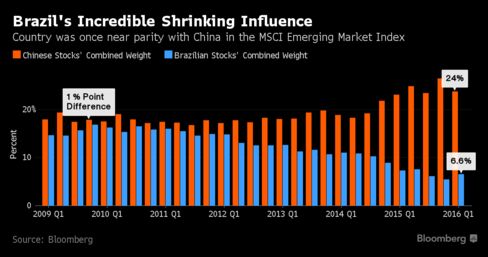 Not long ago, Brazil was the country to watch in the developing world, the mortar of the BRIC nations. In 2009, it had the second-biggest weighting in the MSCI Emerging Market Index behind China. Now it's sixth, the result of its publicly traded companies' market value falling to about a third of its gross domestic product, from 83 percent in 2009.
Before it's here, it's on the Bloomberg Terminal.
LEARN MORE