New York to Get Rare Tanker of Indian Diesel After Prices Jump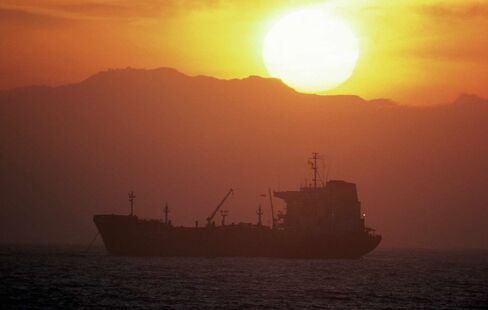 The U.S. will receive a rare shipment of diesel from India after prices in New York jumped last week, making it a more attractive destination than Europe.
The tanker Minerva Pisces, chartered by Koch Supply and Trading, will deliver as much as 800,000 barrels of diesel to New York Harbor around April 27 after being diverted from Europe, according to shipping fixtures and tanker tracking data compiled by Bloomberg. It's the first diesel cargo from India to reach the U.S. East Coast since February 2015. The tanker loaded in northwest India in early March before arriving at Gibraltar Bay Anchorage last Friday, the data show.
The U.S. typically exports more diesel than it imports, with most cargoes arriving in New York during the winter, when home heating needs drive up demand. But diesel futures in New York swung to a premium of $6.93 a ton versus European gasoil contracts, the highest in 11 weeks, Robert Campbell, head of oil products research at Energy Aspects Ltd., said by e-mail.
The spread "swung wide and now this stuff is coming our way," Campbell said.
Before it's here, it's on the Bloomberg Terminal.
LEARN MORE