Morgan Stanley Shrinks Its Workforce Most in Three Years: Chart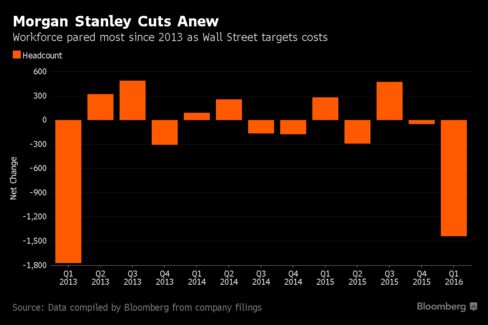 Morgan Stanley's workforce is bearing the brunt of its cost-cutting efforts. The New York-based investment bank cut about 1,440 positions in the first quarter, the biggest reduction since the start of 2013, according to figures released Monday. And bearing the brunt of the brunt is the firm's fixed-income division, which was targeted for cuts late last year amid a prolonged trading slump.
Before it's here, it's on the Bloomberg Terminal.
LEARN MORE