Kumamoto's Bear Mascot Spurs Twitter Traffic After Japan Quakes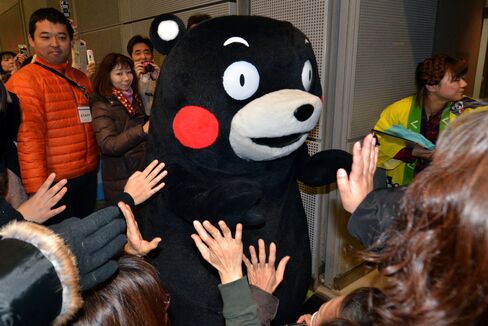 Local official mascot ceases Twitter updates after quake

Japanese locals have taken to social media for quake updates
A teddy bear mascot that went missing in the wake of large earthquakes in southern Japan has spurred concern on social media for its safety as well as criticism for the local government's failure to use the furry animal's network to share information.
Kumamon, the official mascot of Kumamoto Prefecture, is a round-faced bear about 1.5 meters tall that is tasked with promoting tourism and local products. The bear has more than 460,000 followers on its official Twitter feed. It hasn't sent a tweet since April 14, when it said it was looking forward to the 2019 Rugby World Cup. That night a magnitude 6.5 earthquake struck the region.
In the days since, some Twitter followers have expressed concern for the bear's safety, while others criticized the government for not utilizing the account to disperse information about the quake.
"Kumamon, it was a big earthquake with lots of aftershocks, so it must have been a restless night. I pray for the safety of Kumamon and everyone else," wrote someone with the user name harunohaha.
As of Monday, 42 were reported killed and more than 1,000 injured in the temblors, which forced the evacuation of 110,816 to temporary shelters, according to Kumamoto Prefecture's disaster countermeasures office.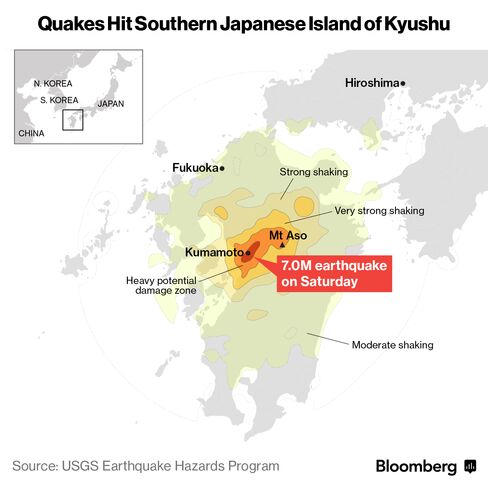 "I didn't think it would be inappropriate if Kumamon continued to tweet updates. But someone mentioned that the person inside Kumamon is a government person, right? I don't think he/she has any time to be putting on an animal skin right now," wrote a user whose post was re-tweeted more than 5,000 times.
Mascots are a big part of Japanese local government efforts to entice visitors. Kumamon was voted most popular mascot in a nationwide character competition in 2011. Kumamoto prefecture, which features the Kurokawa hot spring resort and a castle site that dates back to 1467, had 58,989,066 visitors in 2015. Of those, 483,891 were foreigners, a 14.3% increase from the year before, according to a government survey.
Kumamon's official website released a comment on Friday that it has decided to refrain from dispersing information about the quake to "prioritize helping those affected by the quake".
Kumamoto City Mayor Kazufumi Onishi, the prefecture police, and the prefecture's PR office are among a handful of municipal government accounts that have begun updating about the quake.
"There are rumors about Kumamon's disappearance. Its account is verified, so I think they should use it to tweet official updates," wrote another user.
NOTE: Quake Death Toll Rises in Japan While Economic Impact Spreads
---

Two major earthquakes hit southern Japan in less than two days
---
Before it's here, it's on the Bloomberg Terminal.
LEARN MORE