U.S. Homeownership Dream Fades on Costs, Tighter Credit: Chart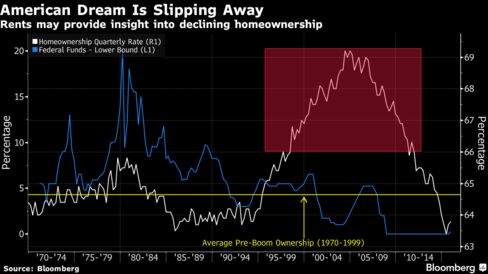 Proponents of the American dream of owning a home should keep an eye on Thursday's U.S. consumer price index and its rent component. Rental costs and rising home prices that have outpaced real income growth, along with the end of easy mortgage credit, are at the heart of the post housing-boom drop in homeownership. When monthly rent claims a bigger slice of take-home pay, that white-picket fence becomes more elusive.
Before it's here, it's on the Bloomberg Terminal.
LEARN MORE