U.S. Bottled-Water Consumption to Surpass Soda This Year: Chart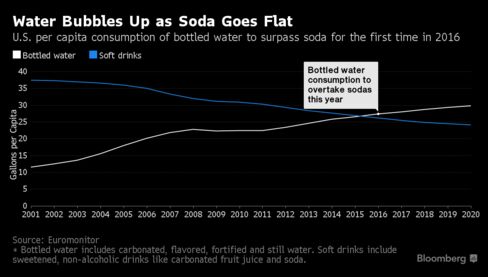 Consumption of bottled water in the U.S. is set to overtake that of soft drinks for the first time as health-conscious buyers shun soda. Nestle SA, the world's biggest water bottler, with brands such as Poland Spring and Perrier, may profit from the growing demand. Still, deflation in the industry is taking its toll: price pressure weighed on Nestle's first-quarter bottled-water revenue, reducing growth half a percentage point to 5.7 percent.
Before it's here, it's on the Bloomberg Terminal.
LEARN MORE