Next Obstacle Is Earnings as Global Stocks Erase Losses: Chart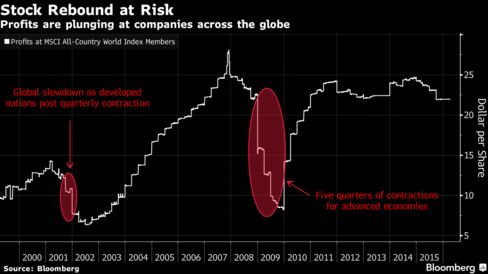 Global equities just erased their declines for the year, though keeping the rebound going won't be easy. Profits at companies in the MSCI All-Country World Index have tumbled 11 percent from their high at the end of 2014. Past slumps of such magnitudes have led to economic contractions in developed nations. To read more, click here.
Before it's here, it's on the Bloomberg Terminal.
LEARN MORE