A Full Picture of Bank of America's Energy Lending Risks: Chart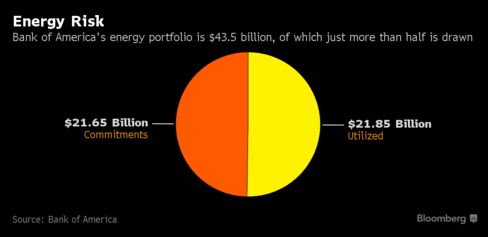 Bank of America Corp. said Thursday that it set aside $525 million in the first quarter to cover potential losses on energy loans, bringing the total to more than $1 billion. Analysts have been taking a closer look at total lending commitments rather than just loans outstanding since the most troubled companies often draw their credit lines as they approach default. Bank of America said $7.7 billion of its outstanding commitments are for oilfield services and exploration and production, sub-sectors it called "higher risk." Energy net charge-offs were $102 million.
Before it's here, it's on the Bloomberg Terminal.
LEARN MORE