Green Bond Issuance Seen Climbing to Record This Year: Chart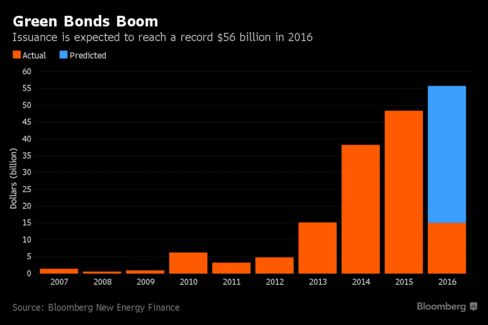 Almost $56 billion of bonds used to fund projects that curb greenhouse gases may be issued in 2016, topping last year's record of $46 billion, according to Bloomberg New Energy Finance. A total of $15 billion of green bonds were issued in the first quarter of 2016, including $1.5 billion by Apple Inc. The market quadrupled in size from 2012 to 2014, buoyed by the growing appetite from investors to track the environmental performance in addition to yield.
Before it's here, it's on the Bloomberg Terminal.
LEARN MORE