Sika Investors See Gains Amid Saint-Gobain Takeover Fight: Chart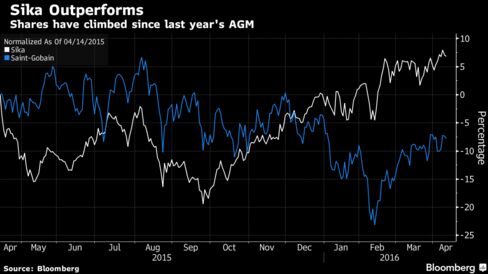 Sixteen months into the fight for control of Sika AG, the Swiss company's board is still fending off a takeover bid from France's Cie de Saint-Gobain. As shareholders gather at Tuesday's annual general meeting, they can at least draw comfort from the fact the value of their stakes is worth 7 percent more than when they met at the 2015 AGM. News is less good for Saint-Gobain owners: their shares have fallen 7 percent in the period.
Before it's here, it's on the Bloomberg Terminal.
LEARN MORE