Emerging Currencies Still Undervalued on Big Mac Scale: Chart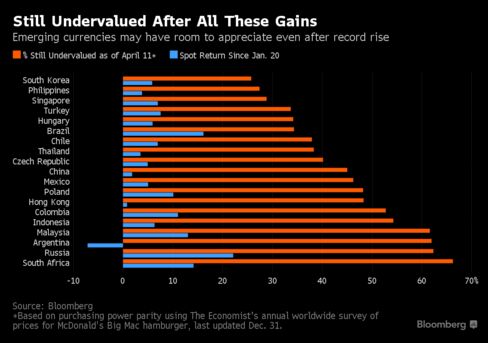 Even after a record-breaking rise in emerging-market currencies last month, they remain undervalued by one measure. Big Mac Purchasing Power Parity is based on a survey by The Economist that determines what a country's exchange rate would have to be for the premier burger from McDonald's to cost the same locally as in the U.S. The chart shows each legal tender's change in value versus the dollar since a Bloomberg gauge of developing-nation currencies bottomed out on Jan. 20.
Before it's here, it's on the Bloomberg Terminal.
LEARN MORE