ECB's Bond Buying Pledge Already Stoking Credit Markets: Chart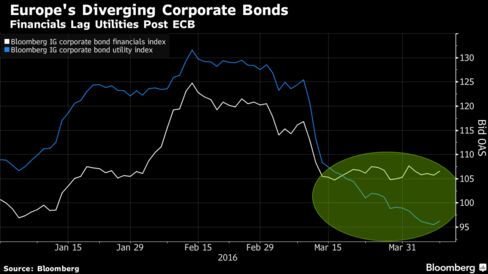 The ECB announced on March 10 that investment-grade bonds from European companies that are not banks would be eligible for regular purchases under QE. Since then, euro IG spreads issued by IG-rated utilities have outperformed financials by 18 basis points, and the spread differential between the two is now the highest since February 2014, according to data compiled by Bloomberg. Investors may be "front-running" the ECB, purchasing what they think will be bought. The central bank said it will begin buying corporate bonds at the end of the second quarter.
Before it's here, it's on the Bloomberg Terminal.
LEARN MORE