Who's Who for Peru's Presidential Election This Sunday
Keiko Fujimori leads polls while race for 2nd place is tight

Sunday's vote is likely to be followed by run-off in June
Peru will hold general elections this Sunday after a presidential race marred by the exclusion of two candidates and allegations of vote buying against two others. Of the ten candidates left, Keiko Fujimori has more than double the support of her closest rival, according to the most recent polls, though she is short of the 50 percent needed to avoid a run-off vote. As such, attention is focused on the tightly-fought competition for second place.
Here are the leading candidates in Sunday's race.
Keiko Fujimori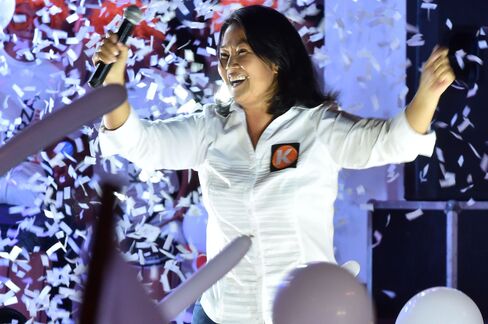 Keiko is the 40-year-old daughter of jailed former president Alberto Fujimori, who dissolved congress, defeated a Maoist insurgency and then fled the country amid corruption allegations, all while she was acting first lady. During the campaign she has tried to distance herself from his legacy, while pledging to crack down on crime, which has become voters' number one concern. Fujimori, who went to Boston University and got an MBA from Columbia University, is married to an American and retains the pro-business, free-market policies that her father implemented and successive presidents upheld. She has said her government would tap into the country's $9 billion contingency fund to finance public works and reduce taxes on small businesses.
Pedro Pablo Kuczynski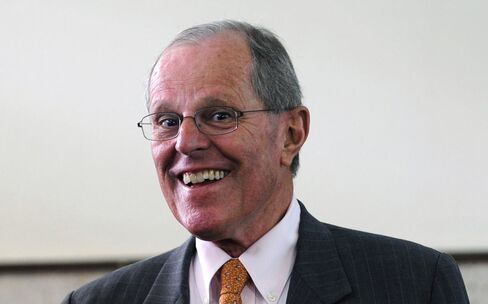 Kuczynski was chairman of First Boston International in the 1980s, partner at Kuhn, Loeb & Co. International, and then run private equity funds for seven years. He is still a partner at The Rohatyn Group, a New York-based emerging-market investment firm. At home, he's better known for his role in the 2001-2006 government of President Alejandro Toledo, as both cabinet chief and finance minister, and was previously minister of energy and mines and a central bank director. He has said his government would cut the sales tax, issue more debt to finance public works, and clamp down on the informal economy to boost tax revenue. Kuczynski finished third in the 2011 election.
Veronika Mendoza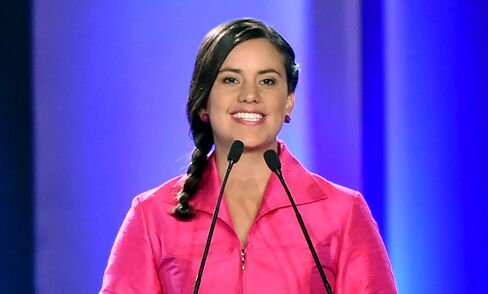 Mendoza is the candidate that has markets worried. A first-term Congresswoman from Cuzco, she split from Humala's ruling party in 2012 after the government cracked down on anti-mining protests, killing some of the protesters. She has risen in polls in recent weeks and was statistically tied with Kuczynski in polls released last weekend. Mendoza is perceived as the least business-friendly of the main candidates, proposing curbs on the mining industry, increasing corporate taxes and renegotiating natural gas export contracts. At 35, she's the youngest candidate and has a Masters in social sciences from Sorbonne University in Paris.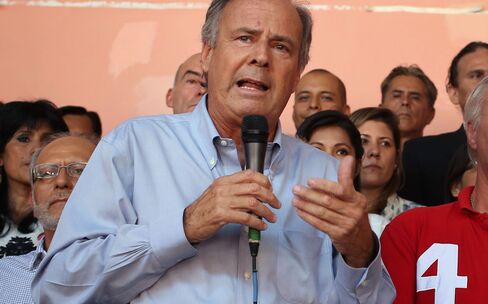 Harvard-educated Barnechea was a lawmaker between 1985-1990 for the Apra party and later worked as an adviser to the Inter-American Development Bank and companies including Madrid-based Sacyr SA. He's the candidate for the centre-left Accion Popular party, which governed Peru in the 1960s and 1980s and this is his debut presidential run. Barnechea's flagship proposal is renegotiating export contracts for the Camisea gas fields to increase revenue.
Alan Garcia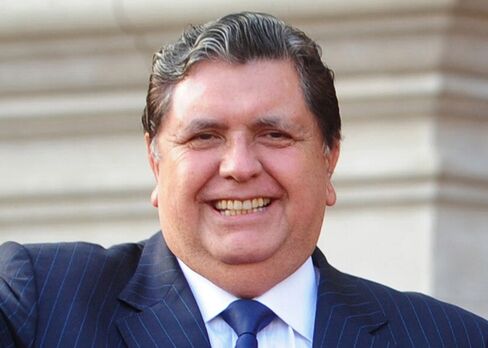 Garcia's disastrous first term as president from 1985 to 1990, which included an attempt to nationalize the banks, ended with hyperinflation, an economy in tatters and a Maoist insurgency controlling large swathes of the countryside. Yet he managed to win the 2006 presidential election after pledging more moderate economic policies and went on to negotiate free trade accords with the European Union and China. He now proposes allowing people to use their pension savings to buy a first home and giving local communities revenue from any mining activities in their area.
Before it's here, it's on the Bloomberg Terminal.
LEARN MORE