Springsteen Cancels North Carolina Concert Over Transgender Law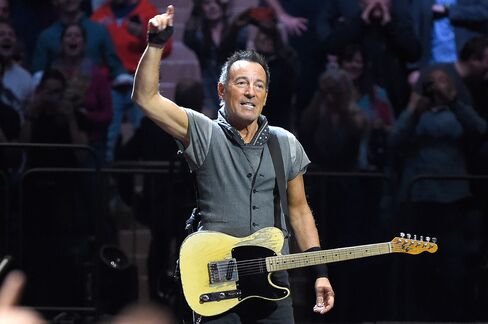 Rocker says 'some things more important' than Greensboro stop

State measure regulating bathroom use called discriminatory
Rocker Bruce Springsteen is canceling a show in Greensboro, North Carolina, over the state's new law dictating that people use bathrooms according to their birth gender and that prevents cities from passing laws expanding rights for gay and transgender people.
Springsteen, a New Jersey recording and touring veteran whose 2012-13 tour was the eighth-highest-grossing concert run of all time according to Pollstar, said fans will be refunded the price of tickets to his show that had been scheduled for Sunday.
North Carolina lawmakers March 23 passed and Republican Governor Pat McCrory signed a bill that overrode local laws intended protect people from discrimination on the basis of gender identity and sexual orientation in employment and public accommodations such as bathrooms. Some businesses protested the law as enshrining bias; PayPal canceled plans for a global operations center in Charlotte.
"Some things are more important than a rock show and this fight against prejudice and bigotry — which is happening as I write — is one of them," Springsteen wrote in a statement on his website. "It is the strongest means I have for raising my voice in opposition to those who continue to push us backward instead of forwards."
Before it's here, it's on the Bloomberg Terminal.
LEARN MORE