Germany Refugee Decline May Give Merkel Breathing Space: Chart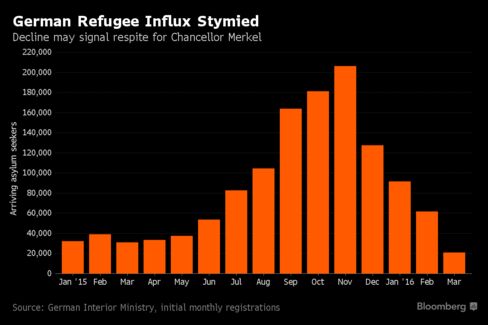 Arrivals of asylum seekers in Germany, led by Syrians fleeing war, declined for a fourth consecutive month in March, according to Interior Ministry data. Though Angela Merkel's government says it's too early to declare a trend, the decline may offer a respite for the German chancellor who's facing resistance at home and in Europe to her open-door policy. Some 20,600 refugees came to Germany in March, compared with 206,000 in November, when last year's record influx peaked.
Before it's here, it's on the Bloomberg Terminal.
LEARN MORE