Carbon Futures Market Shrinks by Record as Glut Persists: Chart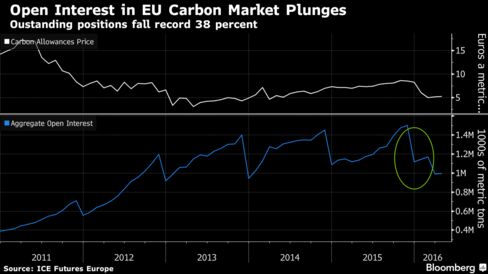 The tally of outstanding contracts in Europe's carbon futures market is waning as a centralized reserve to reduce a glut of emission allowances won't start until 2019. Flat power demand and more renewable energy capacity is exacerbating the oversupply of pollution permits. As Germany pays utilities to keep coal plants on standby, EU politicians still seem unwilling to let market economics achieve emission-reduction targets, said Louis Redshaw, founder of carbon-market consultants Redshaw Advisors in London.
Before it's here, it's on the Bloomberg Terminal.
LEARN MORE