U.K. House Prices Surge as Halifax Flags `Brexit' Uncertainty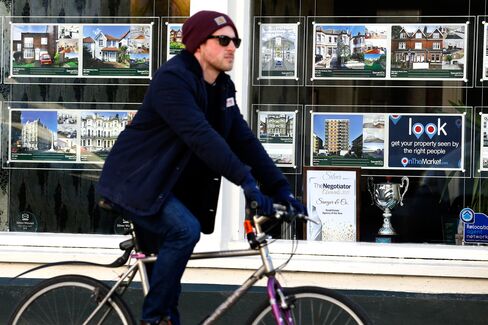 Values rose 11% in March compared with a year earlier

EU vote and weakening confidence may damp price rises: Halifax
U.K. house prices jumped 2.6 percent in March, according to Halifax, which said that pace may not be sustained as weaker economic confidence and uncertainty surrounding Britain's European Union referendum weigh on the market in the coming months.
The average value of a home surged to 214,811 pounds ($302,200), the mortgage lender said in a statement on Thursday. From a year earlier, prices rose 11 percent. In the first quarter, values increased 2.9 percent from the previous three months.
While a shortage of homes on the market and record-low borrowing costs have boosted demand for housing in the past couple of years, Britain's economy has shown signs of slowing in recent months and the June 23 vote on EU membership is clouding the outlook. Values in March may also have been boosted as rental investors rushed to beat a tax increase on second properties which came into force this month.
There's an "acute supply/demand imbalance continuing despite an improvement in the number of properties coming on to the market for sale in recent months," said Martin Ellis, an economist at Halifax. "This, together with continuing low interest rates and a healthy labor market, indicate that house price growth is set to remain robust."
However, "worsening sentiment regarding the prospects for the U.K. economy and uncertainty ahead of the European referendum in June could result in some softening in the housing market," he said.
---
Explore Housing Prices in London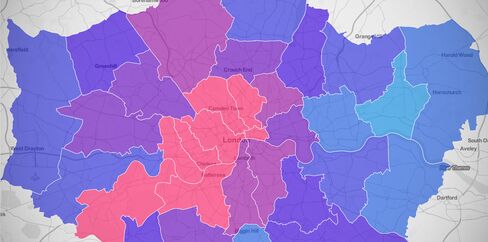 Before it's here, it's on the Bloomberg Terminal.
LEARN MORE