First Word Asia: A Continued Bid for Emerging Market Assets
Mar. 30, 2016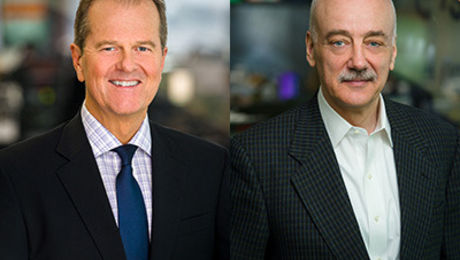 A continued bid for emerging market assets? Asian stocks advanced after Fed Chair Janet Yellen signaled the U.S. central bank is wary of raising interest rates in the face of threats to the global economy. "We could see a continued bid for emerging market assets," said Brendan Ahern, CIO, Krane Shares.
Bloomberg's Bryan Curtis and Doug Krizner spoke with Ahern as well as Komal Sri-Kumar, President/Founder, Sri-Kumar Global Strategies and Brett McGonegal, Chairman, CEO, Capital Link International.
First Word Asia on Bloomberg Radio: Breaking economic, business and market news as it happens around the globe, with a special focus on Asia.
SoundCloud: First Word Asia: March 30, 2016
←Listen to previous clip Listen to next clip→
Before it's here, it's on the Bloomberg Terminal.
LEARN MORE