Dollar's 2016 Downturn May Prove Brief, Based on History: Chart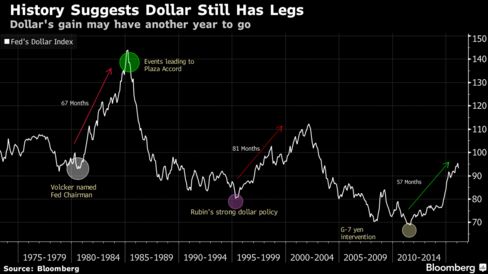 Going back decades, the dollar's rallies have lasted for long stretches of time. The last one began in 1995 and didn't end until 2002. That has some strategists saying the current dollar advance, which started in 2011, isn't over despite the currency's worst quarter in more than three years.
Before it's here, it's on the Bloomberg Terminal.
LEARN MORE