ECB Stimulus Expansion Revitalizes Europe's Credit Market: Chart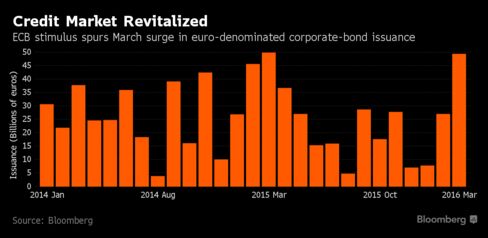 Expansion of the European Central Bank's quantitative-easing stimulus package to include corporate bond purchases has fueled a recovery in issuance from the worst start to a year since 2011. Non-financial companies sold 49.4 billion euros ($56.3 billion) of notes in the single currency in March, just 400 million euros shy of an all-time high set a year earlier, according to data compiled by Bloomberg. Sales last month exceeded the 34.8 billion euros raised in January and February, and was the third highest on record, the data show.
Before it's here, it's on the Bloomberg Terminal.
LEARN MORE