Spain's GDP Per Capita Jumps to Highest in Seven Years: Chart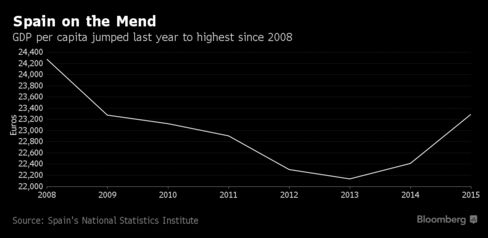 Spain's gross domestic product per capita rose to highest level since 2008 last year in a sign the country's economy is improving. After plunging to the worst economic crisis since democracy returned in 1978, the nation is outperforming its main euro-area peers, predominantly driven by an increase in household demand.
Before it's here, it's on the Bloomberg Terminal.
LEARN MORE