Drone Close Calls, Sightings by Airliners, Surged in 2015: Chart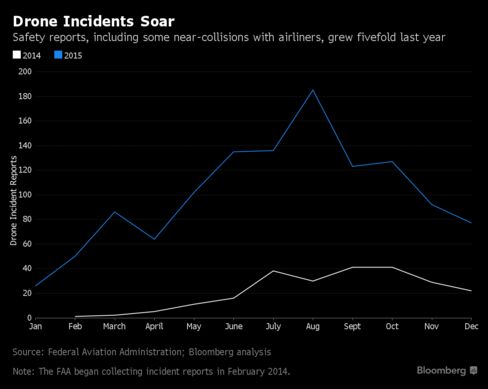 Reports of errant drones flouting U.S. regulations including flying too close to passenger airliners and other aircraft surged late last year to an average of four incidents per day, according to Federal Aviation Administration data. The 1,200 incident reports in 2015 were more than five times the 236 the FAA recorded a year earlier when it first began compiling the data. The FAA is trying to combat this problem through educational initiatives, including a drone registry that was introduced last December.
Before it's here, it's on the Bloomberg Terminal.
LEARN MORE