Billionaires in Southeast Asia Get Richer as Peers Falter: Chart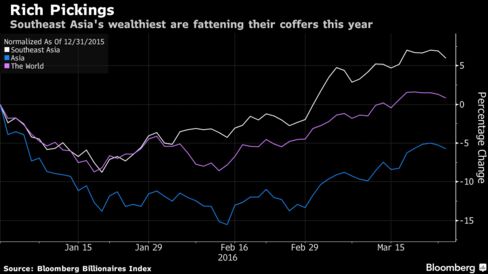 Southeast Asia is a great place to be for the ultra-rich. One in 20 of the world's wealthiest people tracked by the Bloomberg Billionaires Index comes from the region, and they have seen their fortunes swell by $7.6 billion this year through March 24. Philippine tycoon Henry Sy, whose investments run from shopping malls to banks to construction, added the most wealth, while elsewhere in Asia, his peers have lost $31.3 billion amid a persistent slowdown in China.
Before it's here, it's on the Bloomberg Terminal.
LEARN MORE