Pound's April Jubilance Collides With `Brexit' Countdown: Chart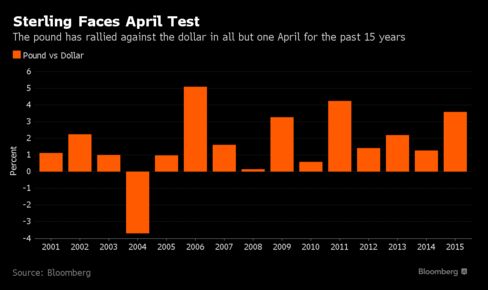 For the past 15 years, the end of March has generally been a good time to buy sterling because the currency's strengthened against the dollar in every April except 2004. This year may be different, with the U.K. set to vote June 23 on whether to leave or stay in the European Union. On Wednesday, exactly three months before the referendum, bearish bets on the pound jumped to a record high.
Before it's here, it's on the Bloomberg Terminal.
LEARN MORE