For Best-Value Easter Brunch, Skip Bacon and Choose Ham: Chart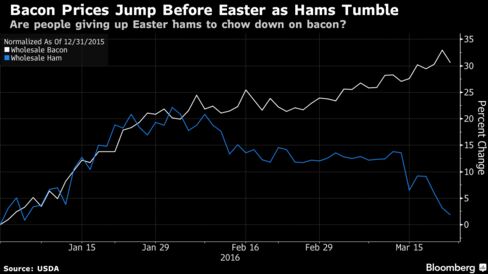 McDonald's Corp.'s introduction of all-day breakfast in January is just one manifestation of the growing appetite for bacon. The trend is fueling rising prices for pork bellies, the raw material used in making bacon. The bacon and ham price spread is at its widest for this time of year, data from the U.S. Department of Agriculture show.
Before it's here, it's on the Bloomberg Terminal.
LEARN MORE