Alfred Tesseron, who owns Bordeaux château Pontet-Canet, hunted for a Napa Valley property for years. When he and his niece Melanie saw the late Robin Williams's 640-acre Villa Sorriso high up on Mount Veeder in September, it had the right wine "magic." The closest neighbor is musician (and vintner) Boz Scaggs.
The château's visionary technical director, Jean-Michel Comme, walked every row of the 18.4-acre vineyard, probing the soil and vines. The real estate broker organized tastings of older vintages of classic wines made from Mount Veeder grapes, such as Mayacamas, to let Comme see the potential to make great cabernet. He gave it the nod.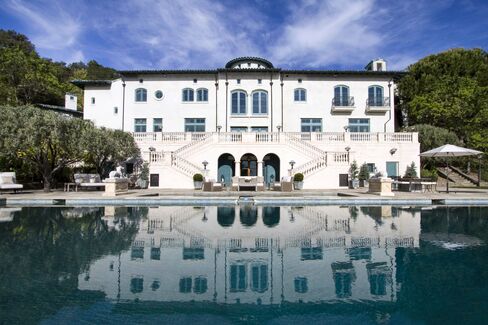 The estate came to the market in 2012 priced at $35 million, but Tesseron was able to snap it up six weeks ago for $18.1 million. In some ways, this was a tough sell. The location is remote, and realtors say people looking primarily for a residence like Williams's 20,000-square-foot house prefer being closer to the restaurants and activities in St. Helena. Likewise for those looking to invest in a show-off wine estate, who frequently want fewer acres.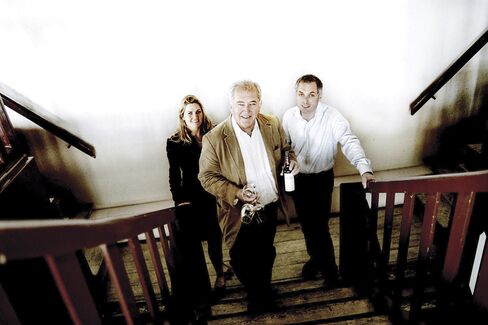 The Tesserons are the latest players in the new, high-profile wave of Bordeaux vintners sweeping into Napa. French fashion house Chanel, whose billionaire owners Alain and Gerard Wertheimer have Bordeaux châteaux Rauzan-Segla and Canon, plunked down an undisclosed sum for the St. Supéry estate in October. (Wine country insiders speculate the the figure might have been in the neighborhood of $125 million.)
That followed the 2013 purchase of cult winery Araujo Estate by Francois Pinault, owner of first growth Chateau Latour.
Now many more Bordelais are e-mailing and wanting to take a look, says real estate broker Robert Landsness of Pacific Union, who worked with the Tesserons.
Cyd Greer, the listing agent for the Williams estate, who is affiliated with Coldwell Banker, has seen an uptick in interest from Bordeaux in just six months, she said during a phone interview.
By coincidence, the Bordelais are buying top spots in Napa just as the Chinese are upping investments in Bordeaux. Among the four châteaux sold to status-conscious Chinese buyers in the last few weeks is Château de Sours, billionaire Jack Ma's foothold in the region. (Stay tuned for my review of the wines, coming in weeks.) So far, the Chinese strategy in Bordeaux has been to buy less prestigious châteaux among the region's 8,000 small properties, with the aim of supplying mid-priced wines to the part of the Chinese market that's growing.
They've been active in Napa in a quiet way. Sloan Estate, for example, was sold to Hong Kong businessman Pan Sutong's Goldin Group in 2011 for $40 million. Sutong also owns several châteaux in Bordeaux.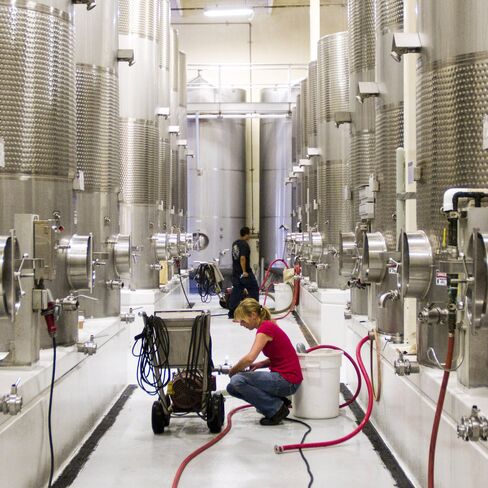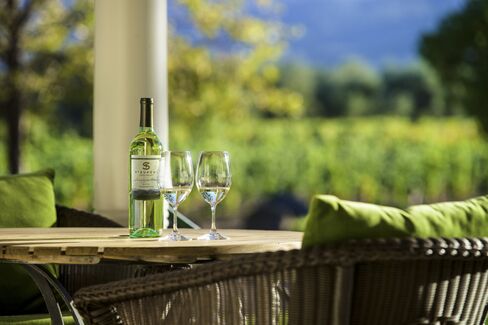 The Right (Financial) Climate
So what's Napa's appeal for Bordeaux crus classés?
One is financial. Château owners admit privately that buying outside Bordeaux and France is a way to diversify their wine investments. Recently, Bordeaux wines have been a hard sell. Recent vintages haven't been stellar. The market for top Bordeaux in China has cooled dramatically with the government push against lavish gift-giving, and collectors there have dramatically turned to Burgundy.
Napa cabernets, on the other hand, are booming, with the value of top names climbing on Liv-Ex, especially in the last year. Cult wine Scarecrow, for example, gained 19.9 percent in value from the end of 2014 to the end of 2015, topping Liv-Ex's annual 100 Power Brand list.
Another reason? As Melanie Tesseron e-mailed: "The U.S. is a country that we are very comfortable in and that we are confident in investing in."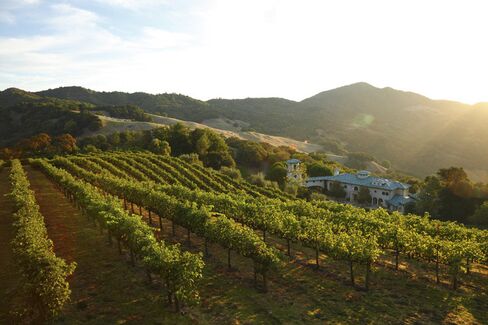 Cementing Brand Napa
It's also a mark of how global the high-end wine world has become, along with where it's headed. Young French winemakers work the harvest in Napa; their counterparts in Napa head over to France. Comme interned at Pine Ridge winery in Napa 30 years ago. Bordeaux wine consultants Michel Rolland and Stephane Deronencourt advise a number of Napa estates.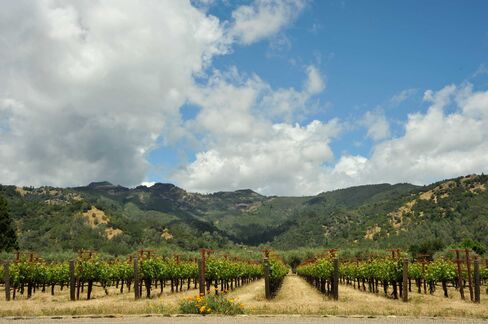 The success of Napa's first wave of adventurous Bordeaux buyers is another comfort factor. Consider the late Baron Philippe de Rothschild, owner of first growth Château Mouton-Rothschild, who joined in 1981 with Robert Mondavi to create Opus One.
Both Napa and Bordeaux share the same primo grapes: cabernet sauvignon, merlot, and cabernet franc.
For Napa, the latest resurgence in investment from Bordeaux impeccably confirms its fine wine reputation, as well as the global power of brand Napa. Considering that many family wineries in the valley will go on the market in the next five years, as founders age and heirs move to get out of the wine business, Bordeaux's interest is very good news.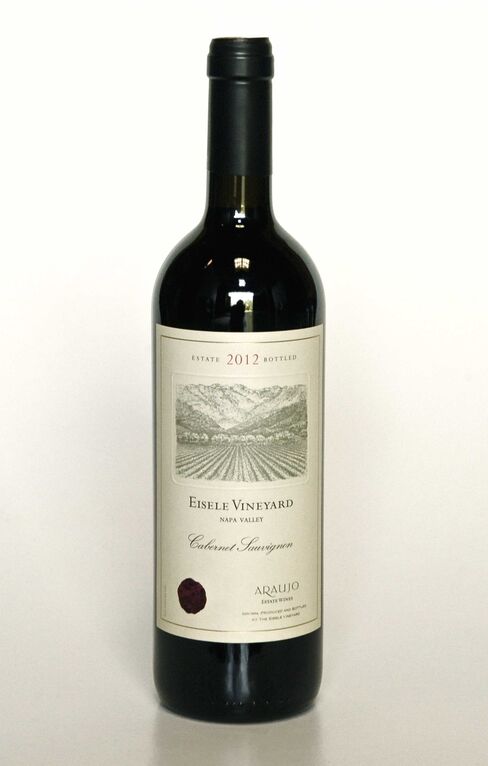 More Investment Wines
Does this influx of Bordelais matter to wine lovers? Well, their wines may move the quality and style of cabernet coming out of Napa in the direction of more elegance and finesse. They may also expand the number of California wines with investment-grade status.
So far, each château in the new wave seems to have a different strategy. Pinault's purchase of Araujo Estate is in line with his winery buys in France. It too is a "jewel property" that came with a "grand cru" reputation and a history of producing some of Napa's best wines. The powerful, cassis-scented 2012 Araujo Eisele Vineyard, the flagship, is priced like a first-growth at $500 a bottle.
The Wertheimers' reasons for buying St. Supéry are more obscure, and they're not sharing them—even with the team that runs the winery. The property is big, more than 1,500 acres, but the wines, while better than they used to be, aren't at the quality level of those from the Wertheimers' Bordeaux châteaux. I prefer the fresh, citrus-and-herb 2014 St. Supéry Sauvignon Blanc ($35) to the winery's many cabernets.
The Tesserons seem more ambitious. "We were looking for a new challenge," explained Melanie Tesseron. Over the past decade, Comme and the Tesserons have transformed Pontet-Canet from a good (but not great) fifth growth into one of Bordeaux's must-have wines. It was the first cru classe in Bordeaux to have certified organic and biodynamic vineyards, a philosophy they'll bring to their new Napa property.
The "slight inconvenience" (as Melanie put it) was Williams's lavish 20,000-square-foot Italianate home, with bell tower, 65-foot infinity pool, movie theater, and 10 bathrooms—but no winery. It was bigger than they wanted, but she admits that it fits with Pontet-Canet's image. (Maybe the stables can house the horses the Tesserons will use to plow the vineyards as they do in Bordeaux.)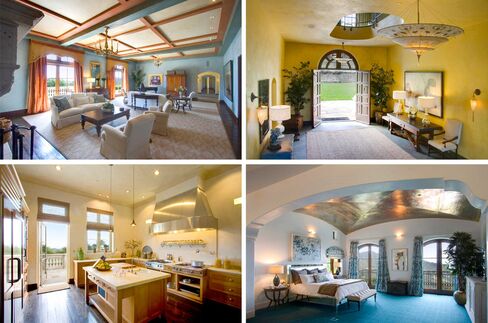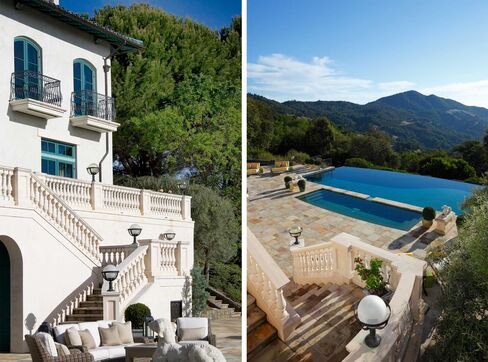 The purchase brings increased attention to under-the-radar Mount Veeder, at the southern end of Napa. Cooler than the valley's other mountain appellations, its steep slopes and rugged terrain are known for producing cabernet sauvignons that are rich, concentrated, and tannic, the kinds of wines that age beautifully. For two decades, Williams sold his grapes to the Robert Craig winery, which has made intense, if not very elegant wines from them. (For a current top cabernet from Mount Veeder, try the 2008 Mayacamas at $100.) Expect other wineries in the appellation to improve their game and start buying Mayacamas before prices go up.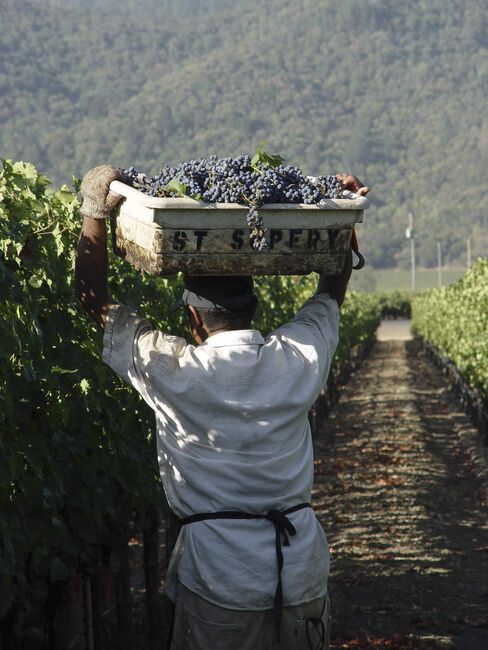 So which château owner will be next to take the plunge? Bordelais are famously discreet, generally looking for unadvertised private deals with significant vineyard land. There are generally only three to five such properties available in Napa at one time, according to Will Densberger, another agent at Pacific Union.
Next week, Greer will be announcing the sale of an 8,000-acre ranch just west of Calistoga, for $39 million. But it's in Sonoma.
Before it's here, it's on the Bloomberg Terminal.
LEARN MORE