U.K. Stock Investors Are Increasing `Brexit' Protection: Chart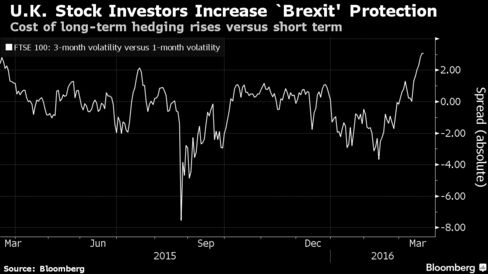 Even though U.K. shares have almost erased their annual losses and volatility reached a seven-month low, investors are paying up to protect against an increase in stock swings by June, when U.K. voters must decide whether to leave the European Union. The cost of FTSE 100 Index options maturing in three months rose to a three-year high relative to one-month contracts, just as traders worldwide cut their U.K. stock holdings. For full story, click here.
Before it's here, it's on the Bloomberg Terminal.
LEARN MORE