Here's Why Finland Needs a Pact to Lower Labor Costs: Chart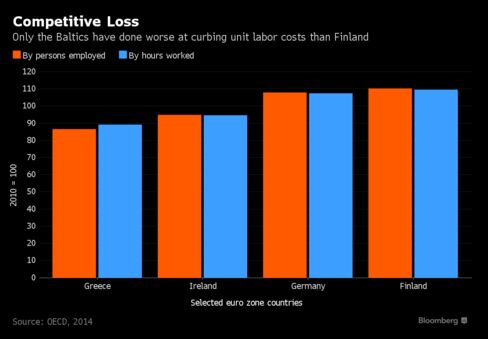 Finland's trade unions and employers, egged on by Prime Minister Juha Sipila and his center-right coalition, will spend the next three months discussing how to boost competitiveness. The Labor Pact is designed to reduce the Nordic country's labor costs, which have risen the most in the euro zone after Latvia's and Estonia's. Sorting out all the details by June won't be easy. Several unions are refusing to take part, while others have expressed strong reservations over plans to make people work longer hours for less pay.
Before it's here, it's on the Bloomberg Terminal.
LEARN MORE