Muni Bond Fund Inflows Most in Five Weeks as Yields Rise: Chart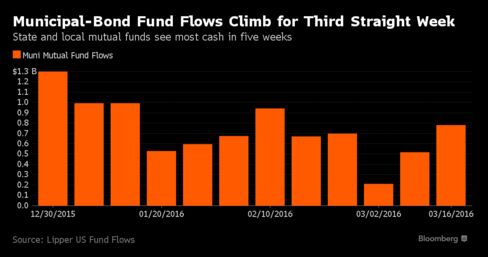 Individual investors added $780 million to municipal-bond mutual funds in the week through Wednesday, Lipper US Fund Flows data show. That's the third straight weekly gain and the biggest increase since the period through Feb. 10, when inflows reached about $941 million. The increase in cash comes as benchmark 10-year muni yields are poised for their first decline in five weeks. It was the 24th straight week of inflows.
Before it's here, it's on the Bloomberg Terminal.
LEARN MORE