Dutch Jobs Slog Gives Rutte Vote Headache With Year to Go: Chart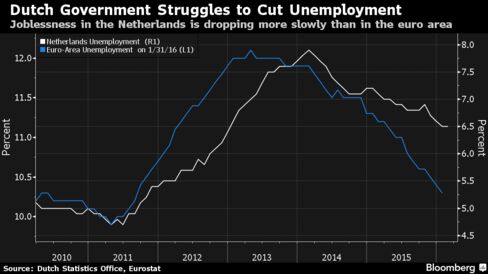 Dutch Prime Minister Mark Rutte may have plenty on his mind when he meets European leaders in Brussels on Friday to discuss the refugee crisis. With just one year to go before a general election, he is struggling with unemployment which has declined at a slower pace than in the rest of the region. Still, it's at 6.5 percent, while the rate in the euro area has been stuck above 10 percent since 2011.
Before it's here, it's on the Bloomberg Terminal.
LEARN MORE