Japan's Tourism Boom Shows Signs of Cooling: Chart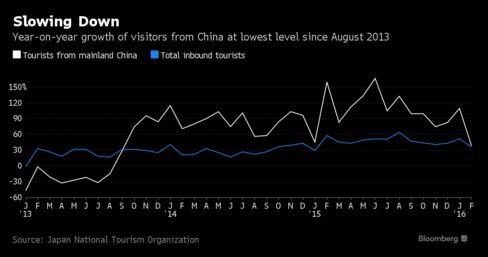 Even as Japan welcomed a near-record number of tourists in February, the strengthening yen and slowing Chinese economy are beginning to rear their heads. Total visitors to the country increased at the slowest rate since January 2015, while those from China grew at the weakest pace since September 2013. Even when adjusted for the Lunar New Year, the combined figures for January and February saw mainland tourists expand at the slowest two-month rate since August 2014.
Before it's here, it's on the Bloomberg Terminal.
LEARN MORE