U.S. Oil Companies Cut 100,000 Jobs to Survive Slump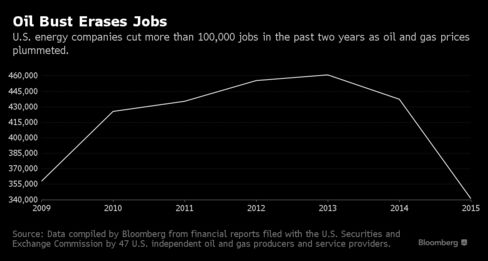 The U.S. oil and gas industry, once a bright spot for the country's economy, are employing the fewest workers since before the financial crisis. More than 100,000 jobs have disappeared in two years, according to data compiled by Bloomberg. Worldwide, there have been more than 265,000 layoffs since oil prices began tumbling in late 2014, according to Airswift, a workforce solutions provider that helps companies find workers.
Before it's here, it's on the Bloomberg Terminal.
LEARN MORE