The agnolotti are having a good time, sliding around in saffron-streaked butter sweetened with honey. Pudgy and thin-skinned, each one is full of softly tangy sheep's milk cheeses. It's hard to say what's more delicious: Could be this, or could be the chewy malfadini in fat, crimped ribbons, tangled up with heaps of Parmigiano, buzzing softly with pink peppercorns.
It's all right, you don't have to choose. You can order both.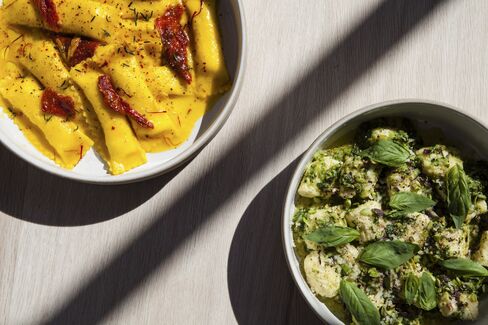 Chef Missy Robbins came to New York from Spiaggia in Chicago—where Michelle and Barack Obama twirled fresh pasta on their wedding anniversary—to take over A Voce. At these posh, corporate institutions, Robbins excelled with sleek, precisely rendered Italian fine dining. Now at Lilia, her new Brooklyn restaurant in a former body shop, things seem much more spontaneous and casual, but Robbins's cooking is masterful.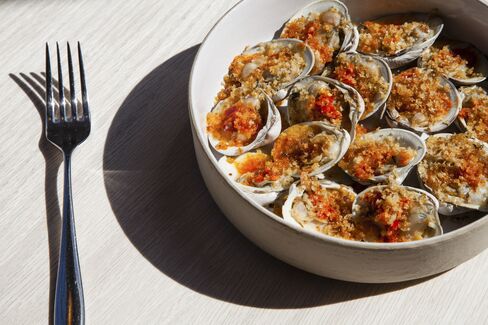 First, there are the sorts of things you might like to meet at the end of a long day (at the end of any day, really) and linger over with a spritz. This includes slices of excellent prosciutto to fold up with a blob of cheesy butter and mustard, and mozzarella salted with a snow of cured mullet roe. One of the best ways to start your meal at Lilia is with a few friends and an order of bagna cauda—many kinds of raw and cooked vegetables along with a dark, habit-forming sludge of anchovies and garlic to dip them in—kept nice and warm over a flame.
When people go on about "good execution," this is what they mean. Even a basic bowl of pasta, dressed with cheese and pepper, can be infinitely better when put together with serious attention to detail, seasoned correctly, and brought out at the right temperature. You don't immediately notice how much care has gone into Lilia's single-subject antipasti—grilled fennel dripping with olive oil and blood orange juice, almost-candied squash with pine nuts and pepper. And the best part is: No one wants you to notice.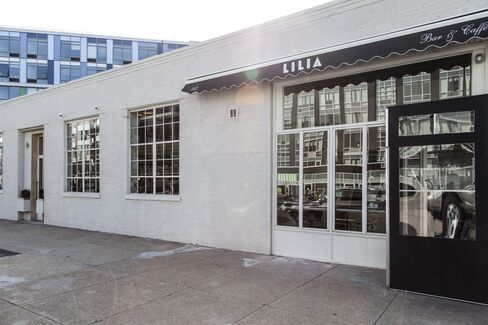 Though "meat" isn't the most exciting section of the menu, its pleasures are consistent. There's a chicken cooked over the grill, covered in a mellow slick of olives and mint, and a fantastic lamb steak under a sweet gravel of coriander seeds, kept just slightly rare in the center. (This steak is from the lamb leg but looks unfamiliar here, cross-cut right through the bone, which appears in the center.)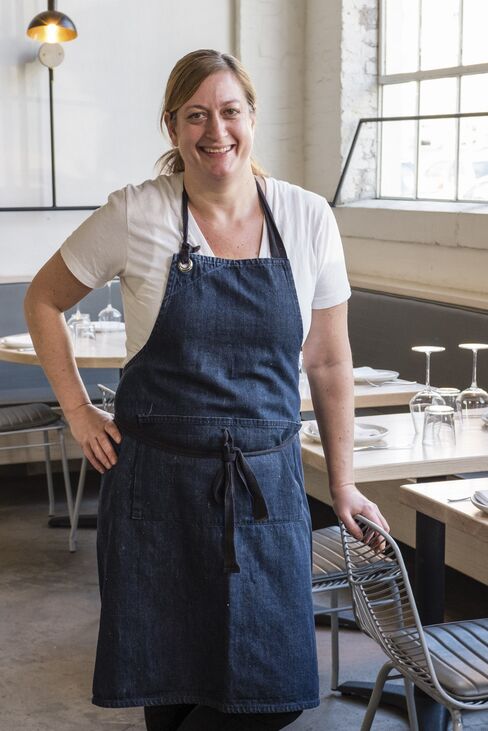 Robbins opened her 60-seat restaurant in January, in a freshly developed section of Williamsburg, and the restaurant was immediately slammed with diners. Service is enthusiastic and efficient, if generally overwhelmed. Book ahead, because if you try to get a same-week reservation, chances are the restaurant will have no free table until 10 p.m. or later. (The bar serves the full menu and is a fine place to eat if you're a party of two just walking in.)
A second cocktail bar sits in back, where you can wait for a seat at the main bar. Sure, a bar where you wait for the bar is absurd, but it serves a few things from the main menu, including the cacio e pepe fritters. When these are just right, not overly browned, the center oozes cheese and the outside is crisp and greaseless. Between bites, you can sip your bubbly Franciacorta and almost forgive Lilia for seating someone before you who put a name down after you did.
In the morning, that second bar turns into a tiny coffee shop that sells buttery, crackling-topped cheese buns shot through with prosciutto and fontina, barely sweet cream-filled brioche, and squares of chewy focaccia with half-exploded grapes and fennel seeds. A woman waits by the door with her dogs, mouthing her order to a friend through the glass. Lean white couples in expensive workout clothes stop in for espresso and read the weekend paper on their phones, but they're distracted by the prep cooks cutting pasta in the back. They calculate the number of calories they just burned, and by the time they leave, they're already making plans to come back for dinner.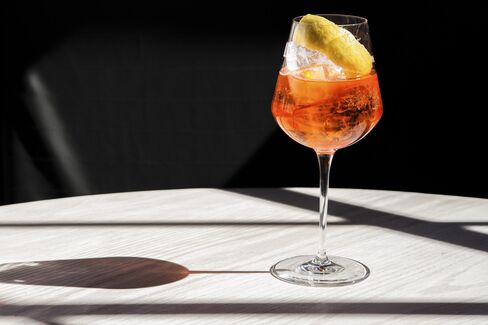 Lilia is at 567 Union Avenue, Brooklyn (Williamsburg); +1 (718) 576-3095 or lilianewyork.com
Rating: Two Stars (Very Good)
What to Order: Cacio e pepe fritters ($7); Prosciutto with mustard and parmigiano butter ($12); Toast with homemade mozzarella and bottarga ($9); Bagna cauda of winter vegetables ($13); Grilled clams ($16); Cured sardines ($13); Sheep's milk cheese agnolotti in saffron butter ($22); Ricotta gnocchi with broccoli pesto ($19); Malfadini with pink peppercorns and parmigiano reggiano ($18); Lamb leg steak ($29)
Who's Next to You: A group of women in perfect white shirts and ripped jeans, switching back and forth between French and English; Extremely handsome men scrolling through Grindr at the bar; Thirty-something couples out with the in-laws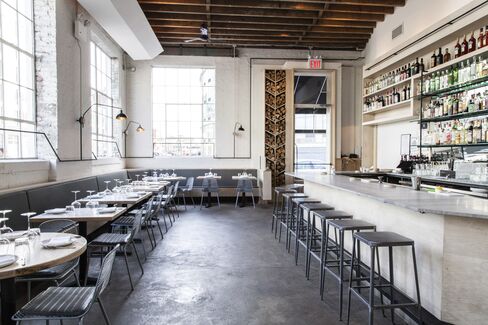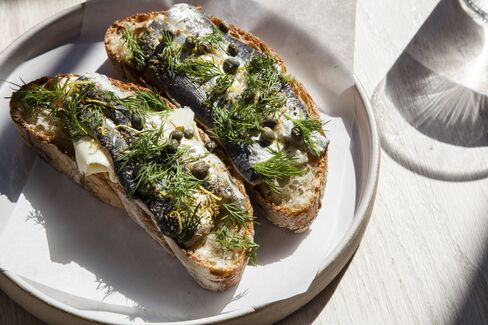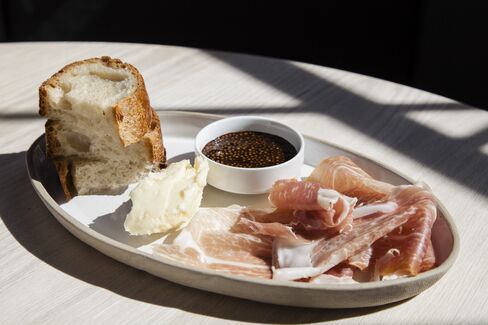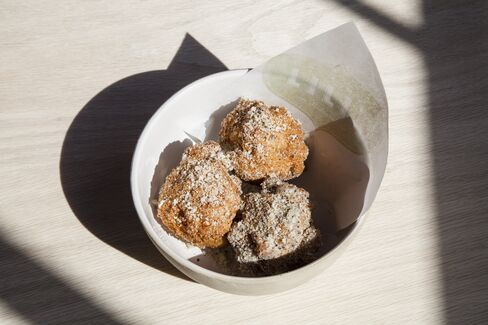 Before it's here, it's on the Bloomberg Terminal.
LEARN MORE