Improving Financial Conditions Help Clear a Path for Fed: Chart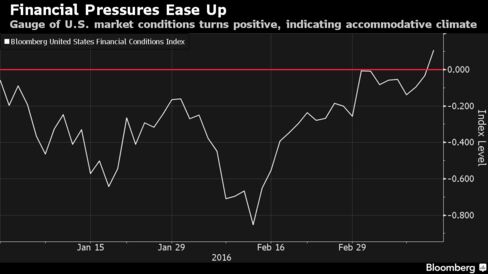 A rally in stocks and corporate credit last week helped the Bloomberg U.S. Financial Conditions Index, which tracks financial-market stress, turn positive for the first time this year. Bank of America analysts wrote in a March 11 note that the Fed's tightening bias has been "closely linked" to financial conditions since the start of 2015.
Before it's here, it's on the Bloomberg Terminal.
LEARN MORE