China Absorbing Copper Glut Leaves the World in Shortage: Chart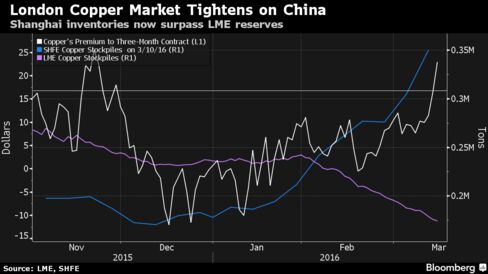 China's growing glut of copper is causing signs of a shortage in the rest of the world. An arbitrage opportunity is shifting global inventories, so Chinese warehouses now store a record amount of copper, while inventories in the London Metal Exchange's network are at a 14-month low. One indication that supplies are limited: prices for immediate delivery are at the highest premium in three months to the benchmark contracts.
Before it's here, it's on the Bloomberg Terminal.
LEARN MORE