Euro-Area Inflation Expectations Rise as Draghi Delivers: Chart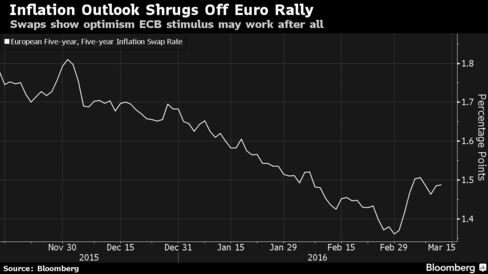 The euro's rally following yesterday's announcement of the European Central Bank's latest stimulus package doesn't necessarily mean investors expect the measures to fail. In fact, a rise in euro-denominated forward inflation swaps seems to show President Mario Draghi has convinced more market participants that the ECB's efforts have brought it closer to meeting its inflation target.
Before it's here, it's on the Bloomberg Terminal.
LEARN MORE