Thai Stocks Eclipse Indonesia as Asia's Best Performer: Chart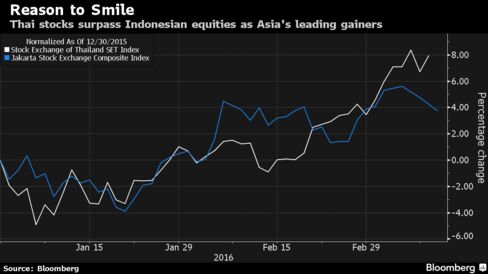 Thailand has overtaken Indonesia to become Asia's best-performing stock market this year as foreign investors pile in at the fastest pace since September 2014. The Thai benchmark has rallied almost 8 percent this year, about double the gain for the Jakarta Composite Index. By net assets, Thai shares are priced near the cheapest relative to global peers since 2010, while Indonesian equities are valued close to a one-year high.
Before it's here, it's on the Bloomberg Terminal.
LEARN MORE