Russia Ranks First in Percentage of Women in C-Suite Jobs: Chart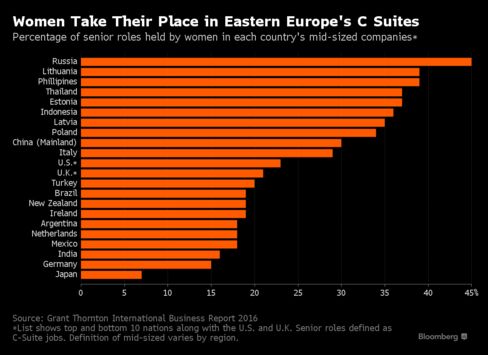 About 45 percent of senior positions in Russian companies are held by women, according to a report by Grant Thornton, a U.S.-based researcher. This compares with 7 percent in Japan and more than 20 percent in the U.S. The research is drawn from more than 5,000 interviews conducted from July to December and defines C-suite jobs as chief executive officer, chief operating officer or chief finance officer, as well as managing directors and partners.
Before it's here, it's on the Bloomberg Terminal.
LEARN MORE