How to Win Big in Chinese Stocks by Sleeping All Morning: Chart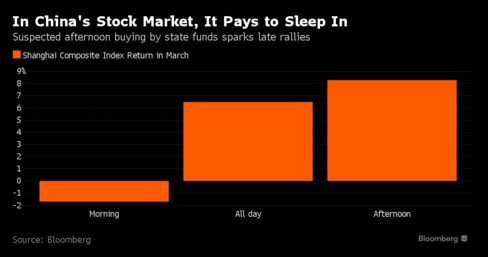 In the Chinese stock market, it pays to sleep in. Investors who bought shares after the 11:30 a.m. local trading break and held them until the end of the session have racked up a return of about 8.3 percent this month, using the Shanghai Composite Index as a proxy. By contrast, the market has lost a cumulative 1.7 percent during the morning sessions. Traders have pinned the afternoon rallies on market intervention by state-directed funds, who want to prop up shares during the politically-sensitive National People's Congress in Beijing this week.
Before it's here, it's on the Bloomberg Terminal.
LEARN MORE