High Street Mirrors Wall Street as John Lewis Cuts Bonus: Chart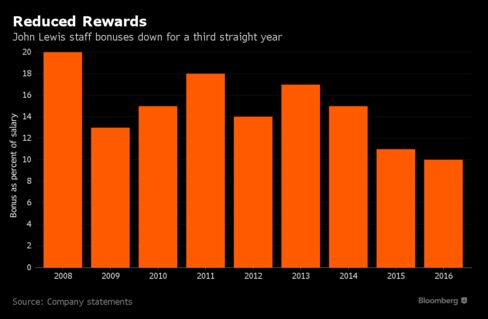 Just like on Wall Street, staff of John Lewis Partnership will get a lower bonus after the U.K. retail bellwether reported an 11 percent drop in annual earnings. At 10 percent of annual salary, the bonus is half the level of eight years ago and the lowest since 2003. The employee-owned department-store company was hurt by higher pension charges and lower property profits.
Before it's here, it's on the Bloomberg Terminal.
LEARN MORE