Greek Banks Still on ELA Support as Deposit Return Eludes: Chart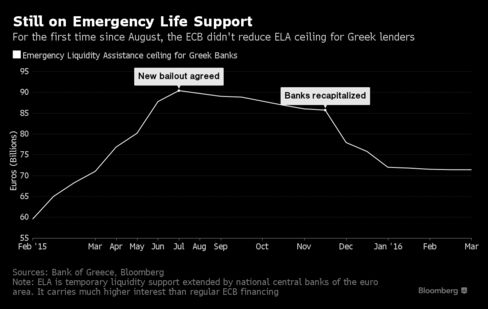 Greek banks aren't out of the woods just yet. For the first time since August, the European Central Bank decided Thursday against reducing the ceiling of Emergency Liquidity Assistance (ELA) extended to the country's lenders from the Bank of Greece, as most recent data showed that household and corporate deposits resumed their downward trend. Greek banks have lost about a quarter of their deposits since Alexis Tsipras was elected, amid doubts about the country's place in the euro area, forcing the government to impose capital controls in June 2015.
Before it's here, it's on the Bloomberg Terminal.
LEARN MORE