China Has $338 Billion of State Cash to Spend on Startups: Chart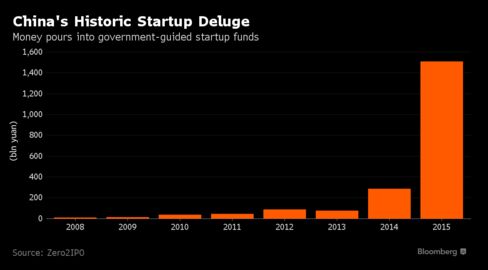 Chinese government-backed venture funds tripled to 2.2 trillion yuan ($338 billion) in 2015, according to Zero2IPO Group. That's almost five times the sum raised by other venture firms last year globally and the biggest pot of money for startups in the world, according to London-based consultancy Preqin.
Before it's here, it's on the Bloomberg Terminal.
LEARN MORE